Cleveland Heights High School


Class Of 1973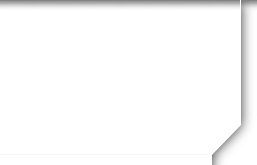 Message Forum
02/26/13 01:48 PM
#2

I might be interested in attending the reunion, but I need some info not included on the web site, such as how much will this reunion cost me? Include all costs and not just the event price. The cost of souvenir photos and other keepsakes need to be mentioned as well. Thanks!
02/26/13 09:07 PM
#3

Looking forward to this fabulous 40th year soirée.
02/26/13 09:19 PM
#4

Can't wait for the reunion. Thanks to the committee for doing such an awesome job.
04/09/13 08:20 AM
#5

This will be my first reunion and it should be fun connecting with old classmates. I'll be bringing my sweetie Karen, and her being a 1975 Heights graduate; she knows many of the same people. Hopefully the classmates I would like to see most from my Cleveland Heights neighborhood (Revere, Blance, Bainbridge, Berkely, Bendemer, Severn etc...) will be attending.

Allan Licht
06/15/13 07:27 PM
#6

Hope to make the 50th. Having the reunion in the summer is much better.
06/17/13 10:15 AM
#7

Nadine (Pepper) Mendelson (McGowan)

I'm not messaging...I'm pleading. OK, perhaps that might be a little dramatic. I'm trying to find a ride from somewhere around Harrisburg PA to the environs of Cleveland for the reunion weekend. Travel either Friday or Saturday would be great and I could meet pretty much anywhere. I'm trying to make a double reunion out of our illustrious occasion with a few friends from Miami U and short
of flying from Harrisburg to Philadelphia to Cleveland (seriously?) or just turning my long suffering husband into a glorified chauffeur, I thought I might find a ride-share. I'll be flying back to Tampa from Columbus, so one-way would be perfect. I think this is a crazy idea and a lot to ask of anyone (putting up with me for a bunch of hours) but nothing ventured, nothing gained.
Looking forward to the whole shebang and a big thanks to all of the organizers.
06/18/13 09:28 PM
#8

I am sorry to be missing the reunion (would have been my first), as we have a family trip planned (Europe) during that time. Have lots of fun, take a lot of pictures and share on line (so I can enjoy vicariously :-) and see you in 2018 or 2023. PS I would love to assist in any way i could be helpful planning the next gathering. Thank you to all who are putting this together this time.

Maybe I will run into some of you at the DooWops Cain Park concert in August? that's a Reunion of sorts, right?

Ginny (Smith) Kallay
06/21/13 02:05 PM
#9

Mary, I enjoyed your post. Being on the committee I sometimes wonder why people don't want to come to a reunion. I know some do not have pleasant memories of high school or no memories at all. Others feel they see and talk to who they want.

I think I 'm involved and looking forward to going because:

1) Everyone shows up older, but we all feel a little younger at the end of the night.

2) High school memories are best with those you lived them with.

3) I can talk with people I didn't know in high school and learn about what they have done in the last 40 years.

3) Because I can

See you there

Gary
06/21/13 09:30 PM
#10

Gary,

I totally agree! Let the good times begin...
06/22/13 05:40 PM
#11

Hi everyone, I too have decided to come to this 40th reunion. I can't wait to see everyone again!

LAISSEZ LE BON TEMPS ROULER!!!

Rhonda Marshall Kaiser
06/22/13 06:30 PM
#12

Ride to Cleve,

flying from Philly is pricey

looking to drive, leaving Philly early morning 4 afternoon mtgs in Cleve,

Love to have company.

Lou Balcher

c : 215-932-2974
06/23/13 09:55 AM
#13

I too am looking foward to this reunion. A big thanks to Steve Marks, Gary Biales, Nancy Levine, Sandy Amster Kaufman and anyone else who worked so hard on our 40th reunion. See you all soon!

Wendy
06/25/13 12:37 PM
#14

The picture below is- your truly and my daugther, Jessie. Jessie is a senior at Centerville High School and is studing Fashion Design, her enthusiasm is fantastic. My son Travis is a Marines and is presently in Afghanistan at Fort Bastian rebuilding Jet engines on the Harrier Plane (Verticle take off). He is hoping to return to his main Base in Yuma, Arizona in November.

My career has been exciting and I am presently Vice President for ASIC Corporation. ASIC-Advanced Systems Integration and Control specializes in Motion Control applications utilizing servo control for high response and position accuracy. AC/DC drive packages, Web Tension Systems, PLC Control, Linear Actuators, communication and device level bus control, Load cells, HMI's, AC/DC Servo Motors, and a host of other electronic and mechanical products.

I am looking forward to seeing everybody at the 40th reunion. It is hard to believe time has gone so fast.

Thanks Chris Schieman
07/06/13 01:33 PM
#15

Alas, I must report that I will not attend the reunion tonight. I cracked my ribs on a construction site yesterday in New York state. It is a very crucial point in the project anyway, so best I stay close, pain or no pain. Sorry ot miss you all! Have a good time!

yes, I know the photo is upside down! too much going on to rotate!
07/07/13 10:05 AM
#16

To the CHHS Organizing Committee

THANK YOU for putting together such a wonderful and meaningful experience!!!

Heights played such an important part in our lives, our development as people, of the lifelong frindships that we've made.

Even though we may have gone on different paths, our lives reconnected last night.

We met again at a mile-marker of 40 years, and got a chance to appreciate better where we are, what we have accomplished ... and rekindle memories and feelings about with who, and how we became what we are today.

Thank you again for providing this experience ...

Louie Balcher
07/08/13 09:00 AM
#17

Thank you to everyone who woke up early on Sunday to attend our Brunch. So many classmates attended. It was a fabulous morning. Special thanks to Dan Marmorstein and his lovely wife Linda who woke up extra early and flew in from Florida. Safe travels to everyone going home. Be well, stay in touch and stay healthy.....
07/08/13 07:56 PM
#18

Gary and Reunion Committee,

Thank you for all your hard work on the 40th CHHS class of 73' Reunion. You all did a fantastic job and it was a beautiful night to revisit our "glory days" at Heights High!

Thanks so much!

Jean (aka Jeannie) Hubbell Kusar
07/10/13 01:48 PM
#19

I agree with Jean. The Committee did an outstanding job. It was a great evening. Thank you. Valerie